Best Date Ideas For London
If you're looking for the best date ideas for London and a special night, look no further as we've got the perfect hit list right here. From chocolate making to luxury river cruises, there are countless ideas in the fabulous city of London. There's something for everyone in this weird and wonderful city, so if you're looking for something a little different to the stereotypical 'dinner and drinks', you can try a range of activities together.
1. Free
2. Affordable
3. Pricey

FREE
1. Visit a Museum
Zzzzzzzzzzzzz. Are we boring you already? Most people would look favourably on some shut eye over visiting a museum, but check out the latest exhibitions from world-renowned artists, who bring their unique works to life with engaging displays. London is no stranger to a range of exciting museums; from V&A to the Science museum, there are plenty of cultural, educational, and entertainment-based institutions. And what's more- it's totally free, so if you're affected by the energy crisis, pop on by.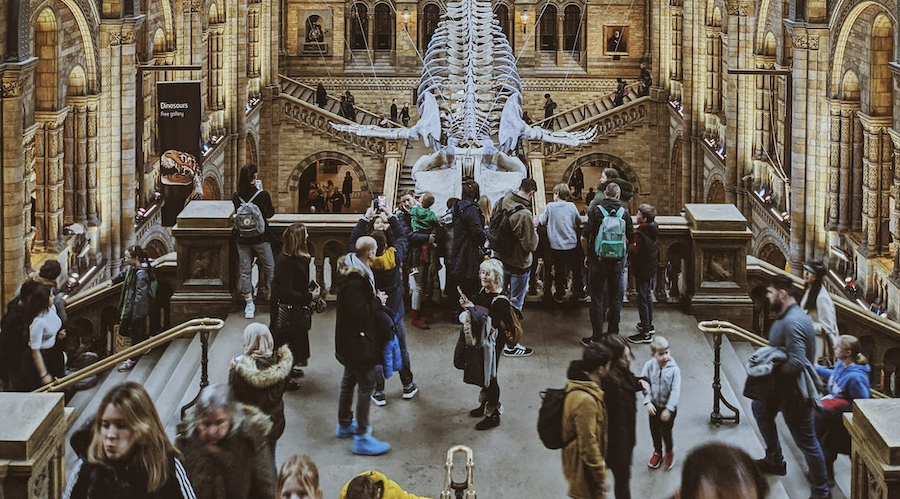 2. Take a Walk in the Park
What better way to get to know someone than in some of the most beautiful spots in our much loved city. The best date ideas in London don't all have to be fancy or cost a penny. With the ample parks located all throughout London, many of which offer stunning, picturesque walks and of course that all important free entry. So if you find staring across the table a little daunting, the pressure will be off in this relaxed date idea.
3. Visit OR Re-Visit Those Stereotypical Landmarks
If you're a nervous dater, another low-pressure date idea is stopping by London's favourite landmarks. Not only will it give you something to talk about, but you'll be so 'in the moment' you might find yourself appreciating London in a whole different light! It's of course free to admire the structures that define London, but if you want to go one step further, hopping on the London eye will only set you back £32.50 per ticket. I say that's money well spent!
AFFORDABLE
4. Visit a Comedy Club
If you want side splitting laughter, a comedy club might just be the perfect spot to wow your potential beau. Home for some of Britain's most talented and diverse performers, The West End boasts well-known stand-up acts as well as up-and-coming stars and people flock from afar to witness priceless comedy and cheap booze. WARNING: if you don't fancy being roasted on stage, you'll know better than to sit in the front row – remember, a man (or woman) with a mic' shalt not be challenged. I,e do not ever in your wildest dreams backchat, you'll only come out worse off and what then would your date think?
5. Go on a Thames River Cruise
Cruising up the thames is the perfect way to spend quality time with your special someone. Whether you want a great spot to soak up sun in the summer or revel at the ostentatious concept of being on a boat sipping bubbly, what's not to like? The slow crashing waves, remarkable skyline, and passing landmarks sets the scene for an incredible date. A Thames cruise is the ideal date idea that will get you brownie points for thinking outside the box and away from the 'same old'.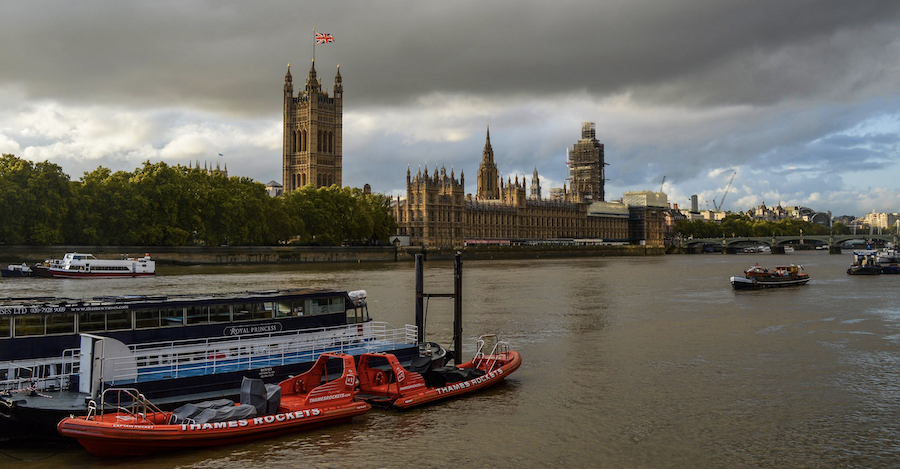 6. Go Wine Tasting
Indulge in the joys of fine wining, dining, and conversation all in one place at Hedonism Mayfair. If you love wine and lots of it, this is the perfect date idea for anyone from beginners to experts. Not only can you sample some of the finest vintages available, you'll be surrounded by gourmet treats- sounds like a win win situation to us! With its chic and sophisticated setting and top quality drinks on offer, not only will you come away ready to be the perfect dinner party host, but your date will thank you for pulling this one out the bag. From French varieties to Italian favourites, there's sure to be something at Hedonism you'll both enjoy.
7. Climb the O2
If you like the sound of the adrenaline-fuelled former option, why not take it one step further and climb one of London's famed landmarks. Show your date just how brave you are AND get rewarded with breathtaking views of London. You'll get to feel like a team as you challenge the summit and can even commemorate the moment with some cheeky snaps with the photographers, a memory he/she will undoubtedly treasure for the foreseeable!
8. Attend a Luxury Chocolate Making Class
What better way to spend an evening with your significant other than a luxurious chocolate making class in London? This out-of-the-ordinary but utterly-delicious experience allows partners to work together in making their own unique chocolates using the finest ingredients. Through step-by-step instructions, guests learn how to craft decadent truffles and taste test along the way. What's more, you'll be able to take your handmade chocolates home- to savour and share – more tempting than a nightcap hey?
9. Rent a Hot Tub Boat
Love hot tubs and boats…. meet Hot Tug in Canary Wharf – a boat that infuses the fun and relaxation of being on the open water with the sophistication and class of hot tubs. Picture this: drinks with your sweetheart on your own PRIVATE boat as you glide along London's most iconic waterways. You are totally in charge of the engine, so explore 90 mins at your leisure, captain. There's even ice pockets aboard to chill the bevvies.
10. Play in a Ball Pit at Ballie Ballerson
If you're a big kid at heart and still have that inner child yearning for some fun, why not try London's only glow in the dark adult ball pit. In the heart of Shoreditch, this unusual venue provides a fun twist to your traditional outing with 250,000 multi-coloured balls, delicious food and drink options, hilarious karaoke and DJ music. Whether you choose to dive head first into the sea of coloured balls or stay on land for the karaoke sesh, much fun is to be had here.
PRICEY
11. Take a Helicopter Tour
If you really want to impress your new squeeze, why not take a romantic helicopter tour around London? Fly high above the majestic city and take in the stunning architectural landmarks from a thrilling vantage point. Tour the historical Parliament Square to Tower Bridge and beyond, as you get up close to iconic sights – and you know what they say about adrenaline- it strengthens a bond, which will strengthen your chances of getting a callback! Kick off the new year with a night of romance by taking in the magical views that only London can offer.
So there you have it, some of the best date ideas in London. Obviously bear in mind what date you're on! Probably wouldn't be a good idea to take someone on a helicopter ride on a first date or a walk in the park on the 3rd. Ask your date plenty of questions on your dates and try and work out what they might like to do. And not all dates need to be surprises, discuss them with your date. Good luck and happy dating.