The Best Restaurants in Fitzrovia
Looking for the best restaurants in Fitzrovia?
There are plenty of amazing restaurants in this part of London.
From Italian to Thai, there's something for everyone.
So, if you're looking for a delicious meal, read on for our picks for the best restaurants in Fitzrovia.
If you visit one of these Fitzrovia restaurants, don't forget to check-in on Bloc so you can earn free rewards on rewards.getonbloc.com.
Exotic meats and insect sides in flamboyant restaurant with Buddhas, palms and peacock feathers.
Situated in Fitzrovia W1, Archipelago is one of London's most exotic and unusual dining destinations.
Archipelago brings together unusual dishes from around the world such as crocodile and wildebeest, alongside classic chicken and fish recipes.
What could be more relaxing than dining on fresh, delicious exotic food in a beautiful setting? At Archipelago, we offer our guests a unique dining experience in the heart of Fitzrovia, London. Our menu features a variety of sustainable seafood dishes, and exotic meats, all expertly prepared by our talented chefs. We also offer an…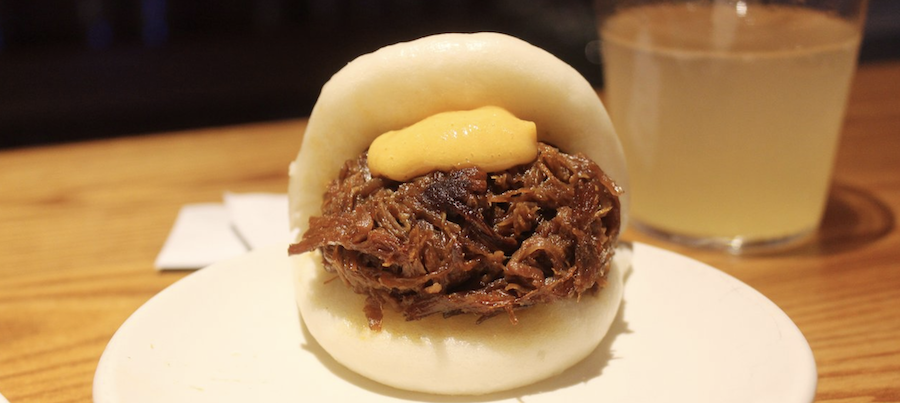 Hip, bi-level eatery & bar for steamed milk buns & other inventive Taiwanese cuisine.
The best bao buns & dumplings in Central London.
Located in Fitzrovia, Central London.
BAO Fitzrovia is a popular Taiwanese restaurant located in the heart of London's Fitzrovia district. The restaurant is known for its delicious Taiwanese-style bao buns, which are made fresh to order. The menu also features a variety of other Chinese dishes, including dumplings, noodles, and rice dishes. In addition to its excellent food, BAO Fitzrovia…